Forever Wild! 

Performances
The hilarious song-and-skit show Forever Wild! returns to the Arts Center on Friday, June 16 & Saturday, June 17!
Join your Adirondack neighbors for this fun evening beginning at 7 p.m. each night.
$10 tickets will be available at the door.
Tickets available for 2023 Weekend Series
Schwarz & Bournaki: Saturday, June 24 at 7 p.m.
Classical duo of cellist Julian Schwarz and pianist Marika Bournaki
Euclid Quartet: Saturday, July 15 at 7 p.m.
Violinists Jameson Cooper and Aviva Hakanoglu, cellist Justin Goldsmith, and violist Luis Enrique Vargas in a classical string ensemble
Ursa and the Major Key: Friday, July 21 at 7 p.m.
Indie/Psychedelic rock band from Plattsburgh, NY
Organ Fairchild: Friday, August 11 at 7 p.m.
Funky jam-band from Buffalo, NY
Duo Stephanie & Saar: Saturday, August 19 at 7 p.m.
Classical piano duo Stephanie Ho and Saar Ahuvia
Seagle Music Festival: Friday, September 15 at 7 p.m.
The Adirondack opera and theatre company returns with
Almost Like Being in Love – the Music of Lerner & Loewe
Bob Stump Band: Friday, September 22 at 7 p.m.
Local favorite blends Americana/bluegrass with original music
Individual concert tickets available on our website, or check out our special ticket packages!
Announcing the return of Tuesdays@theAC
Free weekday programming coming this summer
The Adirondack Lakes Center for the Arts is bringing back Tuesdays@theAC, programming that includes music and community events on Tuesday nights in June and August. All are welcome to these free events, with a recommended donation of $10 at the door.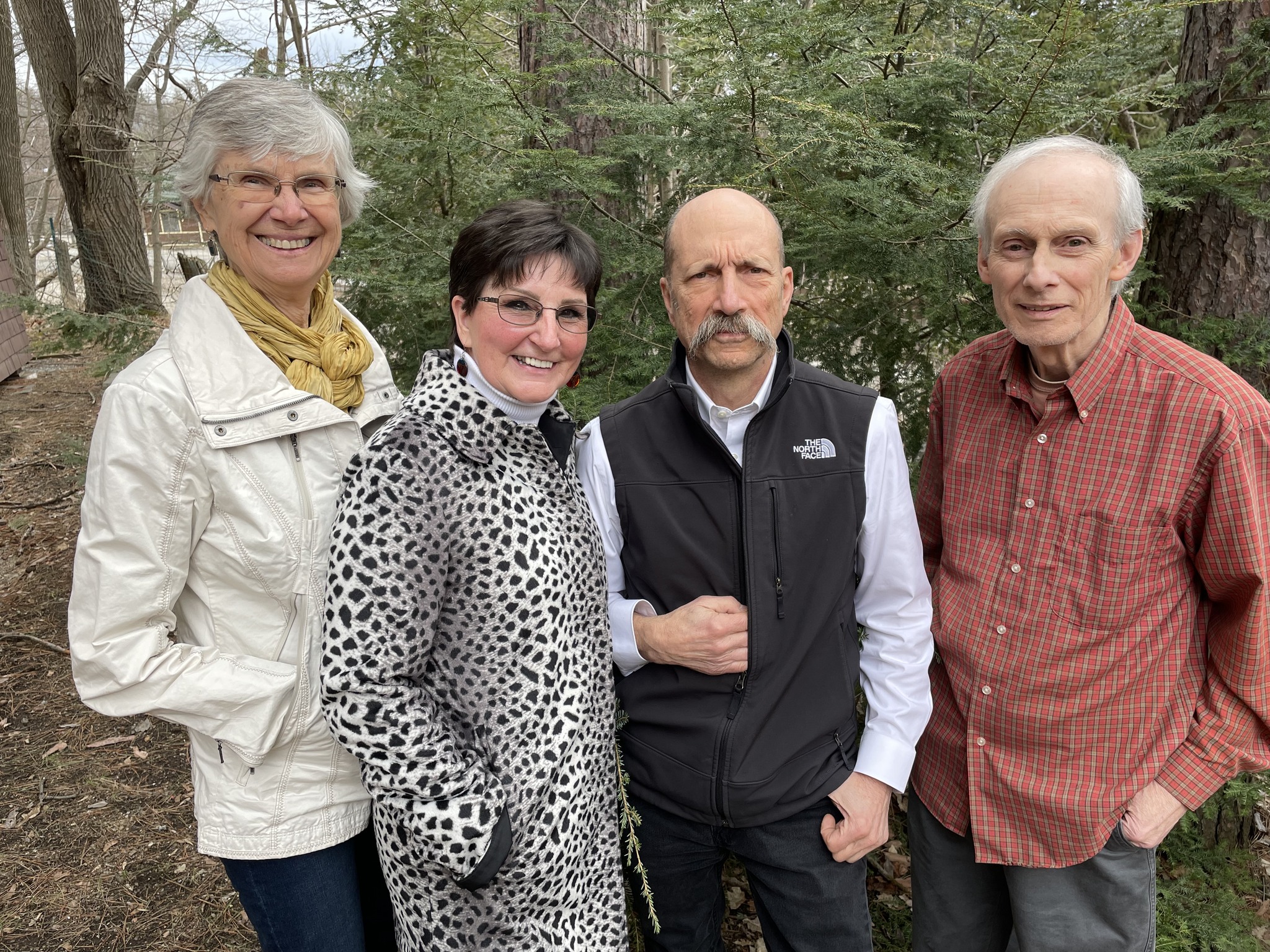 MOMENT'S NOTICE
June 20, 7 p.m.
A Tri-Lakes-based, four-piece group featuring veteran musicians Karen Baker on keys, Mike Joyce on electric guitar/vocals, Dan Spada on electric bass/vocals, and Sadie Spada on lead vocals/percussion. The group covers a wide range of genres including jazz, latin, blues, rock and more.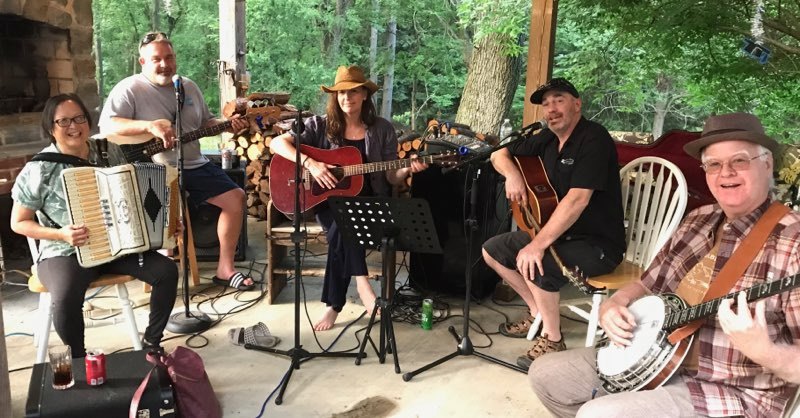 THE MUSTY CUPBOARDS
June 27, 7 p.m.
An acoustic quartet performing bluegrass and classic folk. The group features: Evan Behre on mandolin, banjo, dobro, guitar, and vocals; Becky Behre on accordion and vocals; Eric Schwelling on guitar and vocals; and Michelle Schwelling on guitar, mandolin, ukulele, and vocals.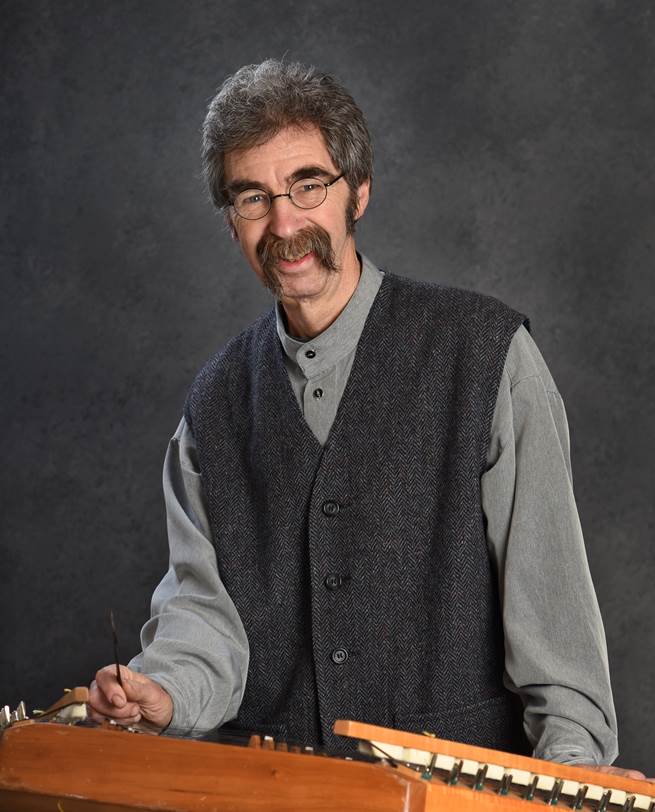 HAMMERED DULCIMER PROGRAM
August 15, 2 p.m.-4 p.m.
Award winning musician Dan Duggan will present a Hammered Dulcimer Concert featuring traditional and original music for this wonderful  instrument. Dan will discuss the history of the dulcimer both worldwide and here in New York state, especially in the Adirondacks and northern NY. He will also display historical instruments made in NY state in the eighteen hundreds. This program is presented by TAUNY with funds from the Creative Rebuild NY grant.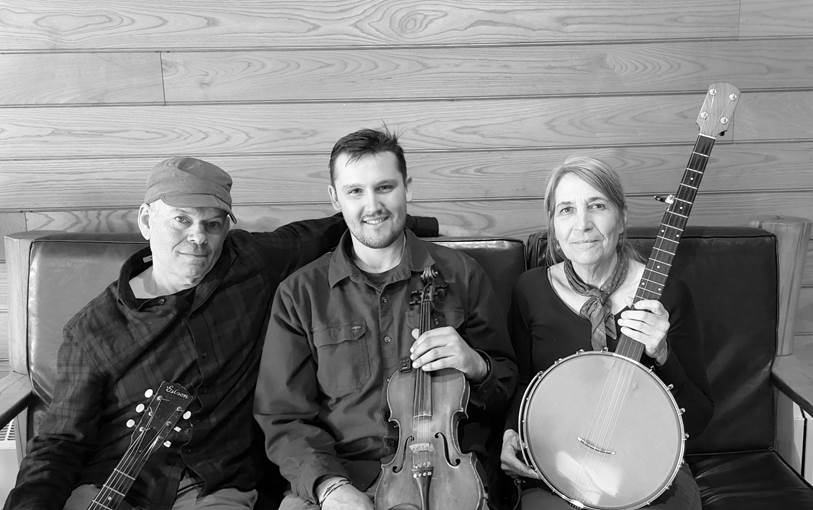 August 15, 7 p.m.
Community Dance w Dan Duggan and "High On The Hog". Dan will call Circle, Square, Line and Contra Dances to lively Old time string band music. This will be a family friendly dance and all ages are welcome. No experience needed. This program is presented by TAUNY with funds from the Creative Rebuild NY grant.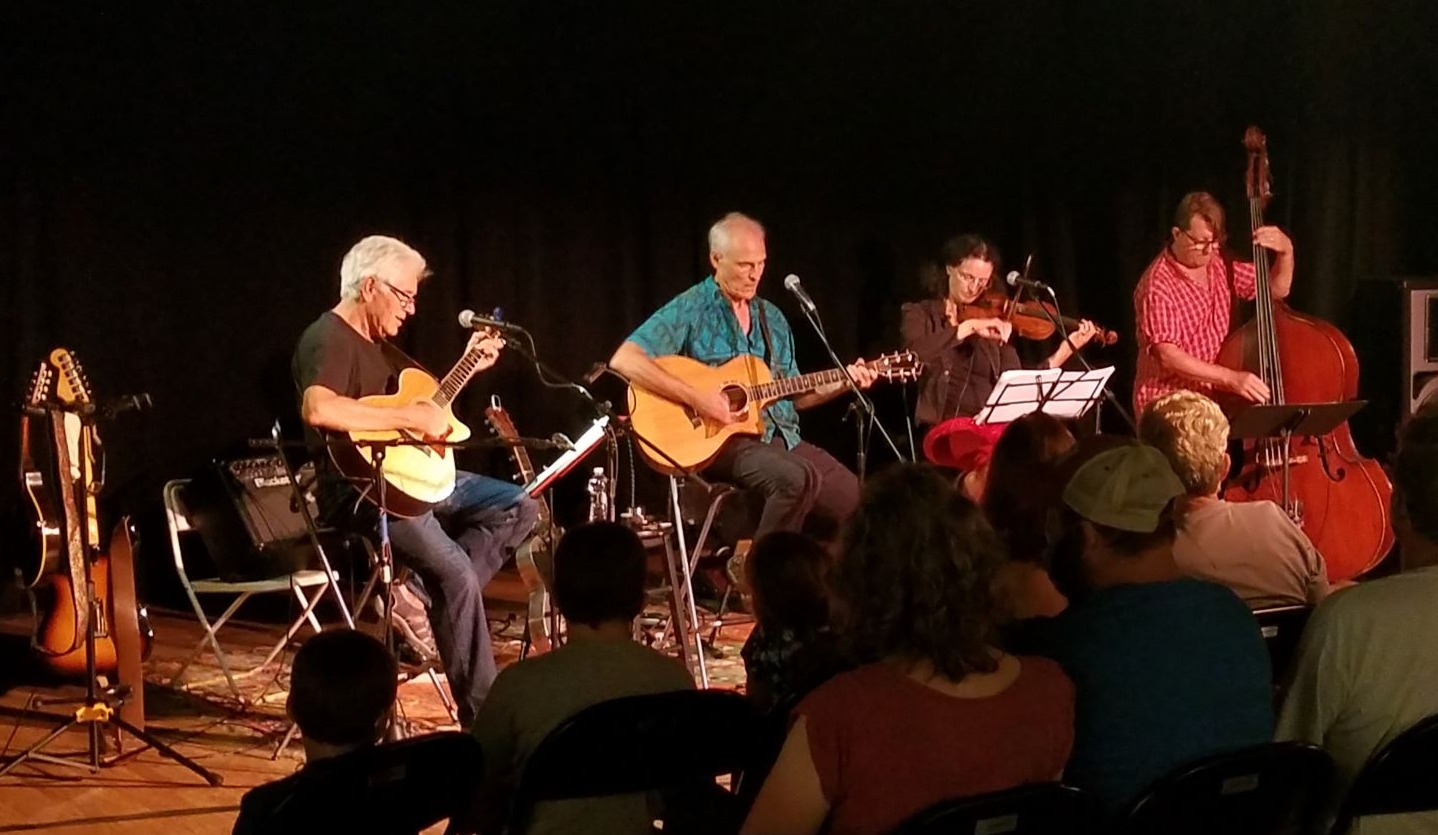 BARRY ORECK & FRIENDS
August 22, 7 p.m.
Arts Center-regular Barry Oreck brings his Americana sound and original songs with the help of some musical friends.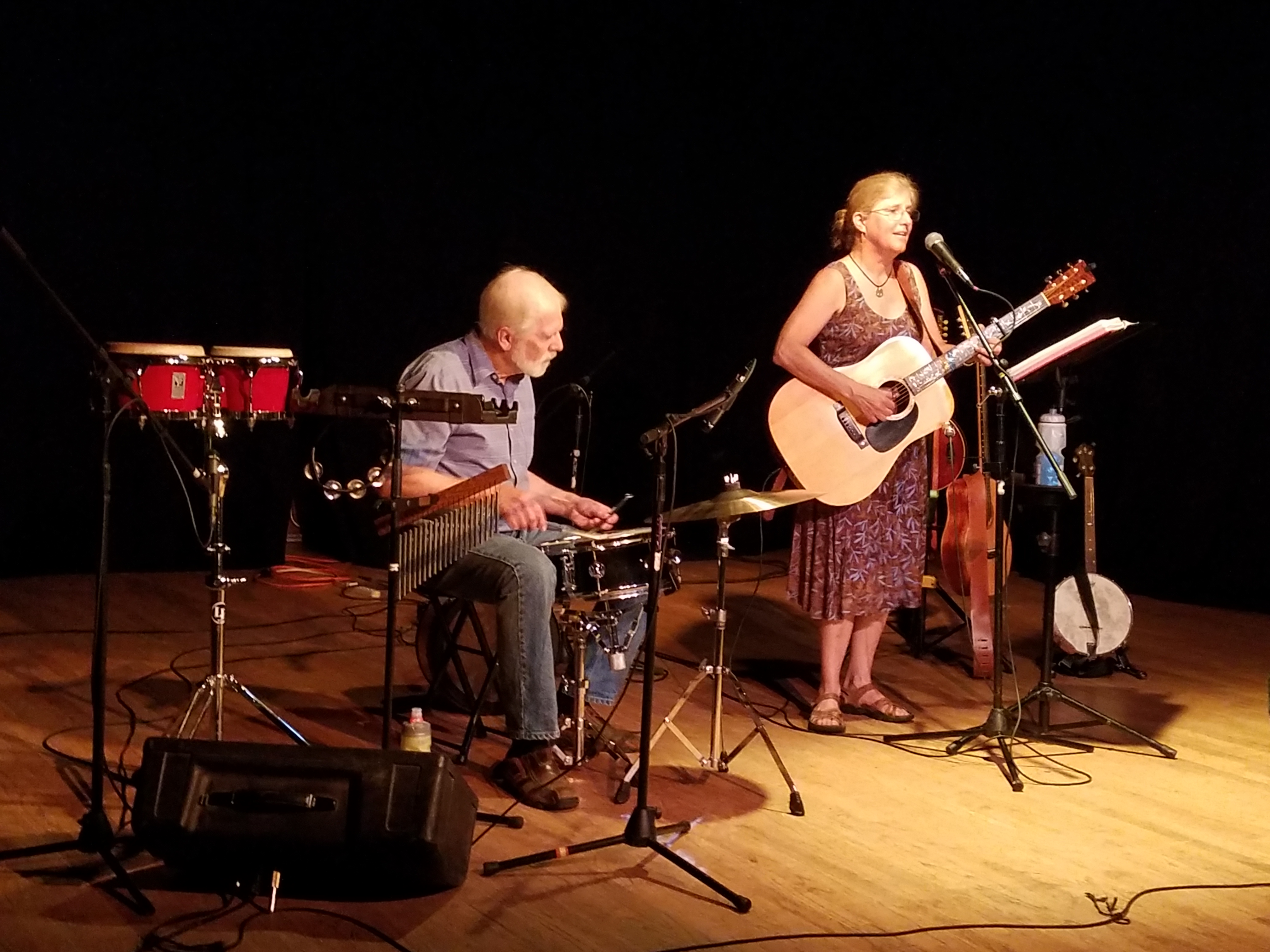 RUSTIC RIDERS
August 29, 7 p.m.
Lisa and Klaus bring Adirondack spirit to the Arts Center with new music and traditional tunes.